Able Landscaping is uniquely positioned to partner with golf courses by providing back-up services to support & enhance your own capacity. We minimize turnaround to maximize your returns.
Using our 98" Swath, we can intensely invigorate your fairways for optimum performance, even in the most challenging conditions. Below is our perfected 3-step solution for a perfect golf course fairway.
1. Maximize Your Cut
Our state-of-the-art equipment and trained personnel can cut the thickest, wettest grass you can find with a mowing capacity of more than 100 acres per day!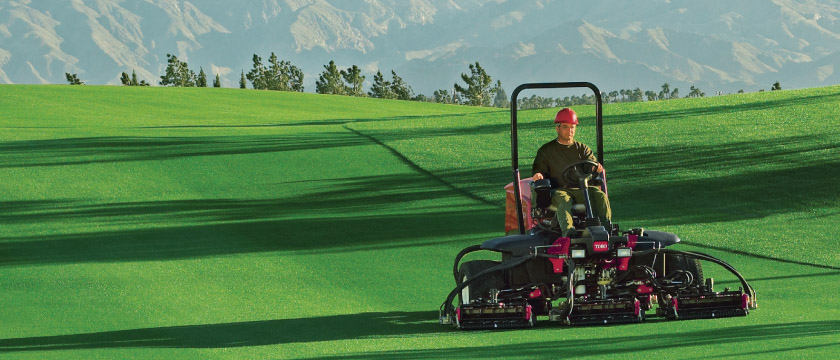 2. Sweep Faster
Our sweeping equipment saves time and labor costs while getting your golf course back into play faster. By sweeping up cores almost as fast as you pull them, turf can be ready for play in no time.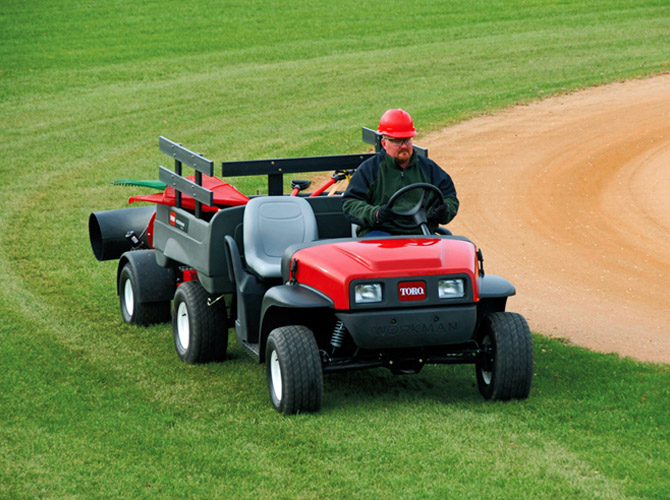 3. Able's Core Processor & Pulverizor
Aerating your turf is important. It releases the trapped, stale carbon dioxide and lets fresh oxygen-rich air into the soil. Shredding and spreading the core soil is practical and cost effective. Carbide blades shred cores and spread them to invigorate fairways in a single process. This encourages healthy root growth for a healthier, greener turf.